Fun Home Activities for Kids 
Children have been home since stay-at-home orders and quarantine have been enforced. But now that school is out, so is all the work and entertainment that comes with it. Trying to keep the kids entertained while working from home is also a challenge. Children's World Learning Center is a kid's place learning center that is here to help with tips!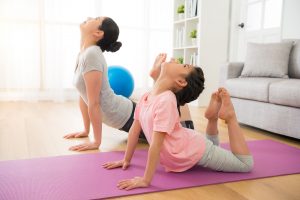 Make a Jar of Fun!
Brainstorm a list of fun activities with your kids and write them down onto slips of paper. Place them in a jar. When someone is bored, they can pick an activity from the jar to do. The activities can be independent or with others. Kid's place learning centers such as Children's World Learning Center recommends these fun activities for children to be engaged and entertained especially in times when parents are needing to work for home or simply complete household chores.
Outdoor Activities
Exercising daily is important for children and adults. Virtual classes can be fun and grab your child's attention. A designated "Family Exercise Time" can be created each day to complete a virtual PE class together, ride bikes around the neighborhood, have a family dance party, or go on a simple walk. Start a garden or grow indoor plants or herbs with mason jars and other repurposed materials. The possibilities are endless when it comes to outdoor activities with your child.
Use Your Imagination
If your family has had to cancel or postpone a summer trip this year, make it into a fun activity! Make pretend plane or train tickets with your child instead and do research on the location. Learn about the culture, food, and traditions of the location and do them at home instead. Maybe you had a family trip to Mexico planned then cook some tacos, learn how to dance salsa, and make a pinata. Take pictures and make memories at home.
Children's World
At Children's World Learning Center, we know that the early years of life matter because early experiences affect the brain. As a child's brain grows, the quality of the experiences that a child has creates either a sturdy or fragile foundation for all of the development and behaviors that follow. Parents want to make educated choices for their families, and getting things right the first time is better than trying to fix them later. Contact us today!