Educational Shows For Your Preschoolers To Watch
According to KidsHealth, preschoolers ages 2 to 5 should have no more than 1 hour of screen time each day. You should know though that not all screen time is created equal. For example, you and your child playing an interactive phonics or numbers game on a tablet or watching high-quality educational programming together is considered "good screen time". However, keeping the TV on all day for "background noise" or letting your preschooler watch your favorite shows with you are examples of "bad screen time". To make things easier on you, Children's World Learning Center, the best day care Greenville NC, is here to share with you a few educational TV shows that your preschooler can watch to get in some "good screen time" while under your care.
Daniel Tiger's Neighborhood on PBS Kids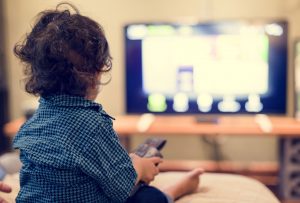 This show is truly beneficial to kid's social-emotional development. Daniel opens up conversations for your kids and family ranging from empathy and kindness to anger and frustration, to differences in family types and skin color. It can also serve as a baseline for things like adding a baby to the family, taking care of a pet, and learning to use the potty. Suggested age: 2+.
This show takes a dive into different underwater worlds, often encountering a curious sea creature. The characters usually have to uncover a biological fact about the creature to save it or themselves from danger. For little animal lovers, this show is a win-win! Suggested ages: 2+.
The focus of the show is creativity and art, which is really unique for a kids' show. The "real families" featured in between show episodes are also very diverse and inclusive which is a big draw as well! Suggested ages: 3+.
Ask The StoryBots on Netflix
This Netflix original is a really fun show for family time. It answers com
mon kid questions, like "How does night happen?", "Why do I have to brush my teeth?", and "Why do we recycle?". The brief episodes are informative and engaging and fun for the whole family. Suggested ages: 4-8.
Odd Squad on PBS Kids
This show promotes critical thinking and problem-solving based on mathematical concepts, like indirect reasoning and algebra. It is one of those shows that you don't mind watching with your kids! Suggested ages: 5-8.
The Magic School Bus Rides Again on Netflix
Just like the original, Netflix made this reboot of your childhood favorite show and books, The Magic School Bus! In the reboot, Ms. Frizzle's younger sister, Fiona, takes on the role of wacky teacher, but the show is still focused on all of the same concepts of science, exploration, discovery, and getting messy as the original. Suggested ages: 5-8.
Wild Kratts on PBS Kids
The Kratt brothers are fun and engaging, and the show does a great job ofproviding a realistic perspective about how our world is shaped by the animal kingdom. The show touches on real-life aspects like the life cycle, the food chain, and concepts of prey and predators. It also brings up ways that humans disrupt the animal world and destroy habitats and how we can all work to correct that in the future. Suggested ages: 6-8.
Children's World Learning Center
Good screen time can help to shape your preschoolers into knowledgeable, empathetic, aware, and open-minded little people. Children's World Learning Center, the best daycare Greenville NC, encourages you to check out these educational shows with your little ones to encourage fun learning for the whole family. Contact Children's World today to schedule a tour at the best daycare Greenville NC!